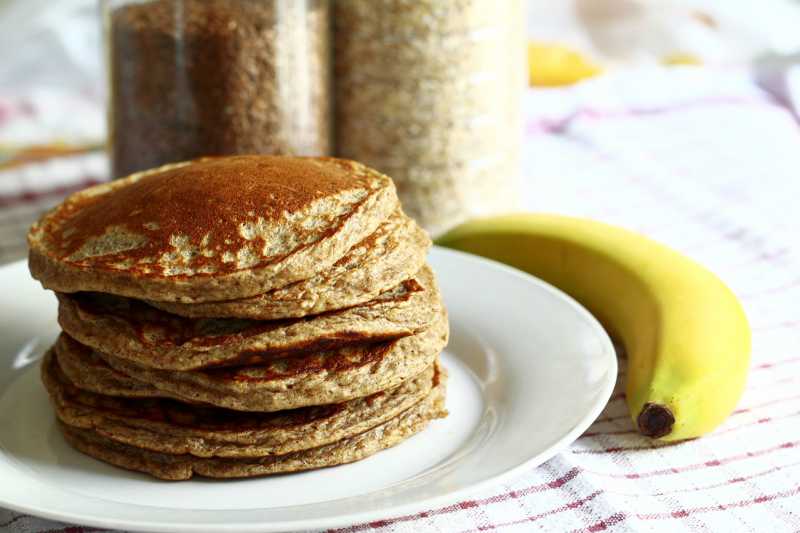 A Special Breakfast For National Pancake Day 2018
Happy National Pancake Day to All of Our Patrons!
National Pancake Day has been an annual fixture in the United States for over a decade. People everywhere flock to breakfast establishments or flip their own pancakes at home. The date of National Pancake Day can vary, usually landing sometime in late February or early March. This year it is falling on Sunday, March 4th, and to celebrate Mochas & Javas is offering a special discount on our house-made pancakes to celebrate this tasty holiday. Read on to learn more!
Pancakes Made Fresh Every Day
Pancakes are one of the most popular breakfast breads in the United States. Served in restaurants, sold as boxed mixes, and made with love from family recipes. Here at Mochas & Javas, our pancakes are always made in-house, using the finest quality ingredients. We use a mixture of rolled oats, flax, and whole wheat flour from Bob's Red Mill, combined with organic sugar. Our staff carefully mix ingredients to bring fresh pancakes to our patrons every day. In addition, after working hard to perfect our recipe, this year we are proud to be able to offer gluten-free pancakes!
100% Real Maple Syrup
Where would pancakes be without syrup? Mochas & Javas is proud to offer our patrons 100% real maple syrup. Unlike many types of syrup offered in stores and some restaurants, real maple syrup does not contain any additives. Additives in cheaper syrup can include such things as high fructose corn syrup or molasses. Corn syrup in particular has been shown to contain high levels of sugar. Real maple syrup is better for you, and tastes better, too.
Looking for More?
If you are looking for something a little extra to go with your pancakes, a variety of sides are available for your National Pancake Day celebration. Additional toppings such as nuts, fruits, peanut butter, and jam are some favorites add-ons. Even more hearty options are also available, including ham, eggs, bacon, and our favorite, Java Bacon™. Java Bacon™ is our hearty bacon covered in crushed coffee grounds for a unique and satisfying taste.
National Pancake Day Special 2018
As mentioned previously, Mochas & Javas is offering a special discount on our house-made pancakes for National Pancake Day this year. On Sunday, March 4th, Mochas & Javas will be offering 99 cent pancakes all day long to celebrate National Pancake Day! If you find yourself in the mood for breakfast food to celebrate this national holiday, drop by our San Marcos, TX shop, located on N LBJ Drive in San Marcos, TX.